by Convexity | Feb 3, 2022 | Convexity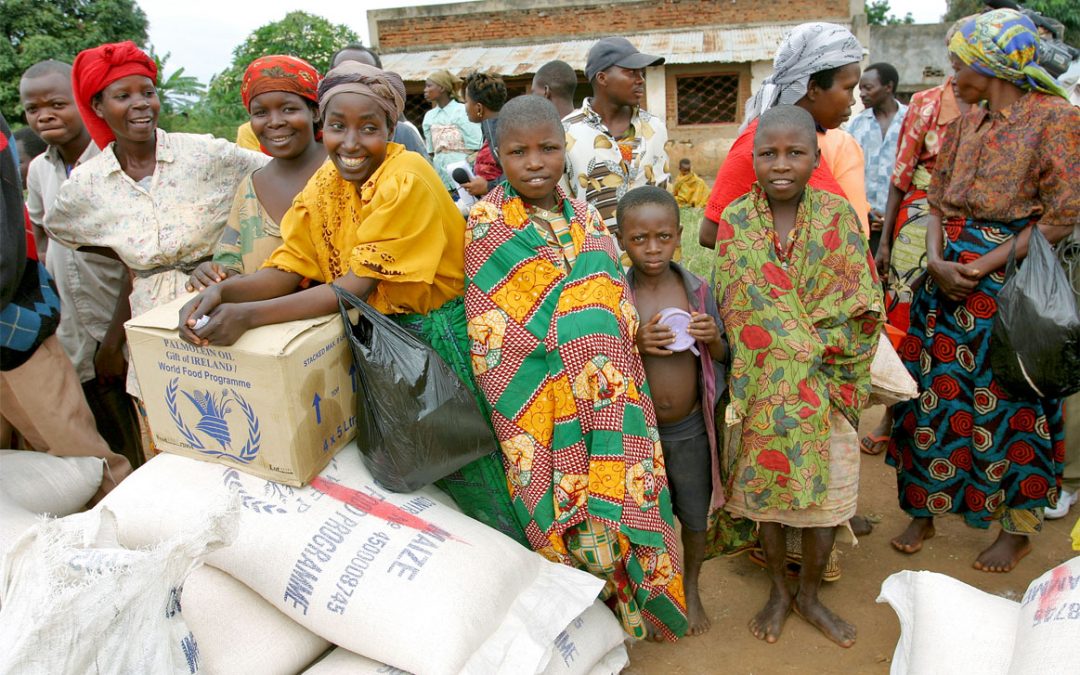 Natural disasters that cause human and economic crises are clearly not new, even if modern media have changed how we are aware of them. Natural disasters may happen anywhere and at any time, they are certainly unavoidable. And in most cases, a lot of casualties are recorded and in need of aid from private charities, NGOs, government, or multilateral organizations.
Based on findings, some NGO'S, governments, multilateral organizations, or private charities who come to the rescue of disaster casualties are concerned about how their aid are been disbursed, this raises questions like "Do our aid money get to the right hands?", "Are we certain that it was helpful in solving this crisis?", "Are we sure we aren't being defrauded?" "Is there fairness in distribution?".
As far as we know, no one has a 100% guarantee that their aid is being disbursed according to the conditions it was meant for, one stumbling block is that tracking this aid might be an impossible task for them to conquer, this has left them with questions like "How can we track our aid money?", and this has disrupted donors' motivation.
Based on these questions, it is evident that they need a solution that will help control their aid distribution. However, some may think otherwise but notwithstanding it is important to create a solution for cases like this, being that disasters are unpredictable, and casualties come with disasters. Based on a report by devex.com concerns were raised on proper transparency in aid distribution, where aid in Yemen was siphoned in form of payments for ghost workers, this scaled back the operations of donors. Cases like this have birthed our solution CHATS (Convexity Humanitarian Aid Transfer Solution).
ABOUT THE CHATS PLATFORM

CHATS, a Convexity solution, is designed to provide the transparent delivery of conditional and unconditional voucher financial support or aid to underprivileged communities and families using Blockchain tokens and Cryptocurrencies. The platform is designed to combat fraud and provide visibility and assurance to donors, NGOs, beneficiaries, and vendors that money will reach its intended destination. Donors and NGOs can use the CHATS platform to disburse cash to beneficiaries who have been onboarded on the platform, either through the self-onboarding Beneficiaries app or the NGO Field onboarding app that keeps track of Beneficiaries location and their bio-data. Aid funds can be programmed for delivery within just a certain location with approved vendors onboarded by the NGO and vendors only get paid by the Beneficiary using the CHATS platform's blockchain token for the designated service or product approved by the NGO.
HOW "CHATS" WORKS
Our approach is creating a trustless, immutable, transparent, simple to use cash voucher assistant platform for the poor and vulnerable communities. Distributing your cash voucher assistant can be as simple and transparent as you always wanted. The processes are quite understandable and don't require much, firstly onboarding into the platform is needed, we have provided an NGO web app where the NGO's can easily onboard themselves on the platform and approved after KYC verification, a Donor web app for donation/campaign funding, and NGO campaign visibility, a Vendor app, a Field Agent app for the field agents and a Beneficiary self-onboarding app.
Donors have access to view campaigns they are funding for both public and private campaigns created by the NGOs. This gives them clarity on how funds are spent, where and who receives the fund.
All records are taken on the CHATS platform and can be easily understood when checked, with this the Donor has no course for alarm since the platform allows all campaigns to be monitored including more than one campaign.
CONCLUSION
The results accompanied with this platform can help eliminate the doubts of donors that solely have the intention of making sure that their aid gets to the desired targets and are not diverted, this platform offers them the opportunity to seamlessly monitor their aid and help build struggling businesses in rural areas.
Using blockchain technology, the "truth machine'' has provided the transparency donors crave for and ensuring that nothing is missed out.1 Shares