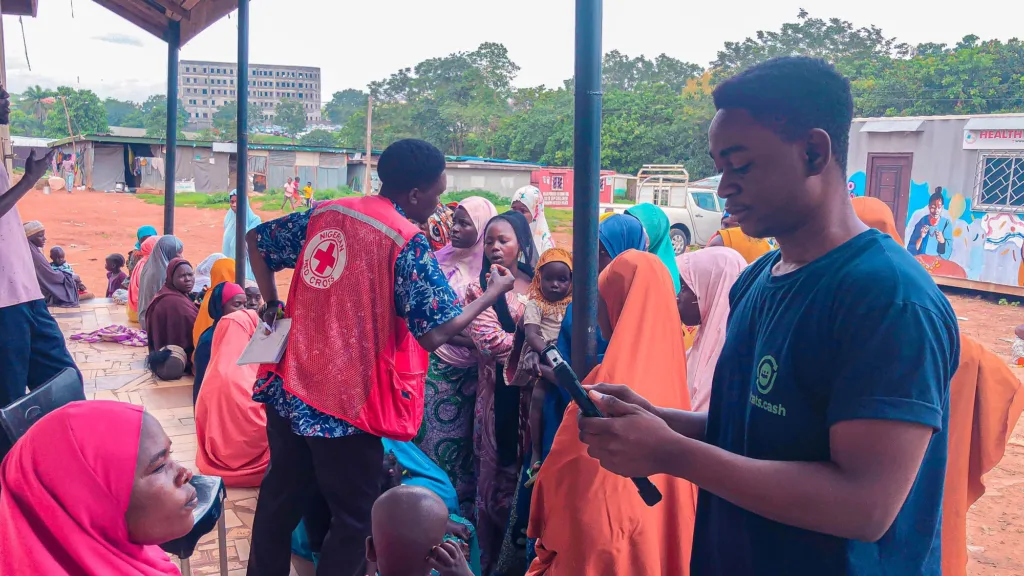 Convexity, the team behind CHATS is thrilled to announce that it is in partnership with the Red Cross Nigeria, Abuja Chapter to empower vulnerable families who have been displaced,  due to terrorist activities in their community against malaria-related death in the Durumi IDP camps. The campaign seeks to impact 42 households each with children between 0-5 years old. It was initiated in August 2023 and will run for a period of 3 months. 
Background of the Project
The timing and duration of this project are backed by the realization that malaria cases are more prevalent during the rainy season, as rainfall creates stagnant water bodies which breed mosquitoes.  The World Health Organization (WHO) reported over 200 million cases and nearly 600,000 malaria-related deaths in Africa in 2021 alone (source: link) these stats should be based on children aged 0-5 years and Pregnant women. Unfortunately, over 77% of these malaria-related deaths involved infants and toddlers. This informed our decision to target households primarily focusing on children and pregnant women.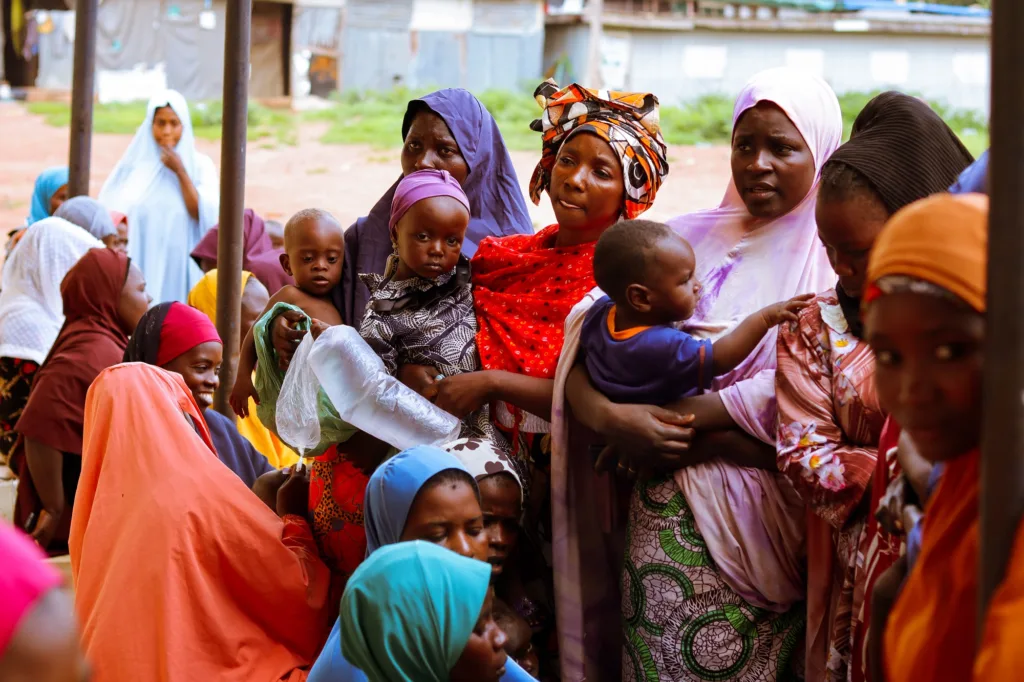 Project Process
This initiative is driven by a shared commitment to make a difference in the lives of the IDP population by increasing their access to quality healthcare diagnosis and treatment. The project implementation is in phases which are as stated below:
Visitation by the Convexity team(chats.cash) to the Red Cross Abuja office where both teams consented to the project and shared ideas for the project plan.
A meeting with camp leaders and other stakeholders for information and sensitization purposes. to determine when and how the implementation will be carried out.
Onboarding of 42  households with one or more children aged 0-5 years or an expectant mother.
Beneficiaries were onboarded to the project through CHATS.CASH applications by field agents and voucher cards were issued to onboarded beneficiaries to facilitate their access to malaria treatment during the lifetime of this project.
Vetting and onboarding of pharmacies in close proximity to the IDP camp. The Selected pharmacies have the capacity to perform malaria tests and provide anti-malaria drugs to the beneficiaries 
Supply of Malaria test kits to the Durumi IDP camp health care centre as well as selected vendors for beneficiaries to access diagnosis at zero cost in both locations depending on the health care emergency.
These steps were taken to strengthen the capacity of the health care facility in the camp thereby, improving their overall service delivery.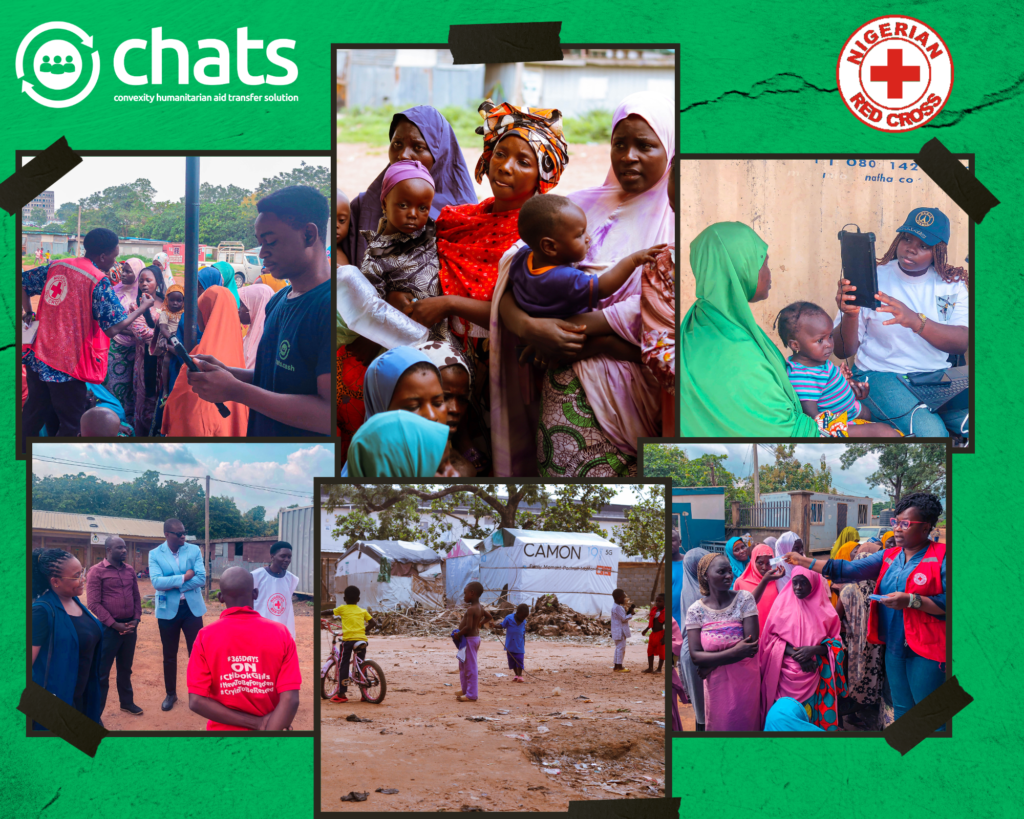 Utilizing Technology for Positive Impact
The ongoing initiative leverages the Convexity Humanitarian Aid Transfer Solution (CHATS) app for the delivery of malaria treatments. This innovative approach stands out from the norm by simplifying beneficiary onboarding and demonstrates the ability to have transparent humanitarian projects. The process is seamless and efficient and more importantly, it creates an impactful experience from start to finish for the participating families. By utilizing the blockchain-based chats.cash technology, the project optimizes resource allocation, facilitates real-time monitoring, and ensures transparency in fund disbursement, as well as an automated impact report generation for monitoring and evaluation.
Empowering Through Awareness
Convexity and Red Cross Nigeria recognize the significance of spreading awareness and building empowerment. As such, the malaria campaign in the Durumi IDP camp intends to offer more than just regular malaria treatment. It will fulfil its core purpose of complementing the health care of vulnerable households and also go further to ensure that hope and resilience are being nurtured within the community. The project seeks to empower through awareness by passively educating and engaging camp leaders as well as the IDP population on the importance of maintaining a hygienic environment and usage of mosquito nets as a preventive and control strategy. This will help in reducing the occurrence of malaria cases and save more lives especially that of children and pregnant women who are mostly affected by this disease.
Impact Assessment
The success of this collaboration can be seen through the cheerful and optimistic images captured during visits to the Durumi IDP camp.
The Durumi IDP camp spokesman, Mr Idriss Halilu, said 'This is a huge relief for the beneficiaries as it provides much-needed malaria treatment at this crucial time, and this humanitarian initiative will uplift vulnerable people and transform the IDP communities.
As part of our impact assessment strategy, we intend to closely monitor the frequency of the beneficiaries' visits to the pharmacies to assess the improvement ratio monthly as well as embark on a bi-monthly visit to the beneficiaries and vendors to gather feedback which will be used to improve project effectiveness.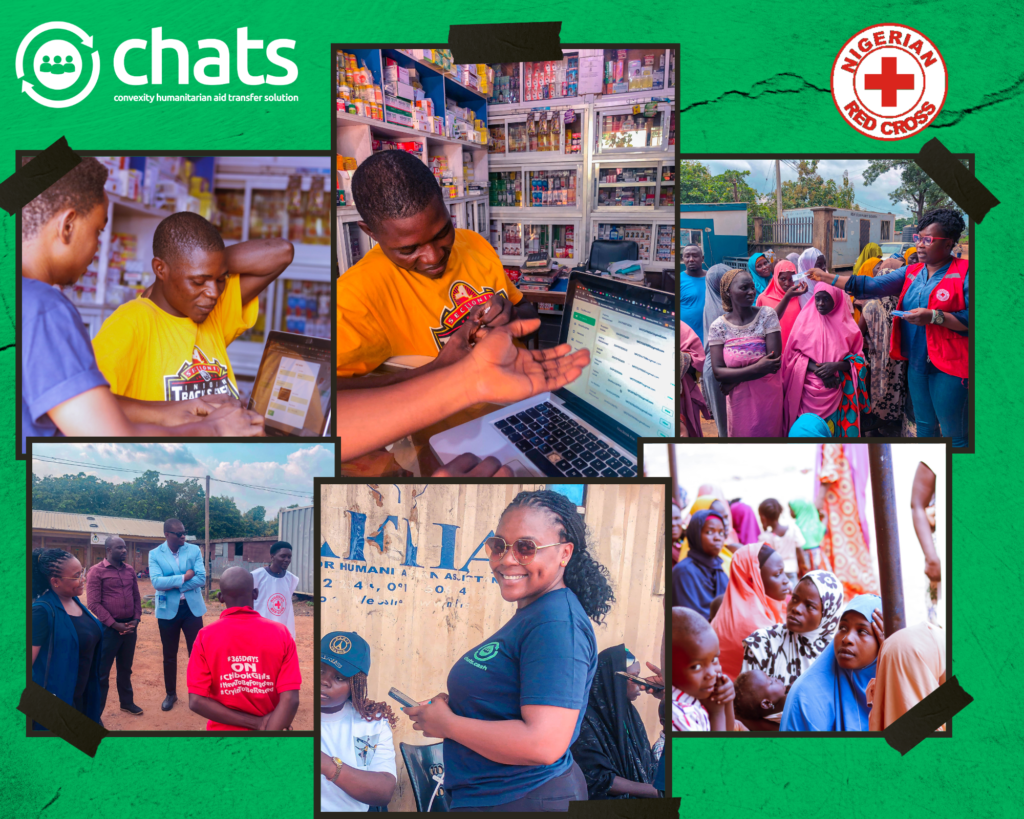 These are clear testaments of the positive and empowering impact which our program is having on 42 vulnerable households. It is an encouragement to both teams and an unprecedented alignment of innovation and humanitarian projects.
If you are ready to start your project, CHATS can help you achieve end-to-end transparency, reduce cost, attain increased efficiency and a seamless MEAL(Monitoring, Evaluation, Accountability and Learning).
Email us: info@withconvexity.com