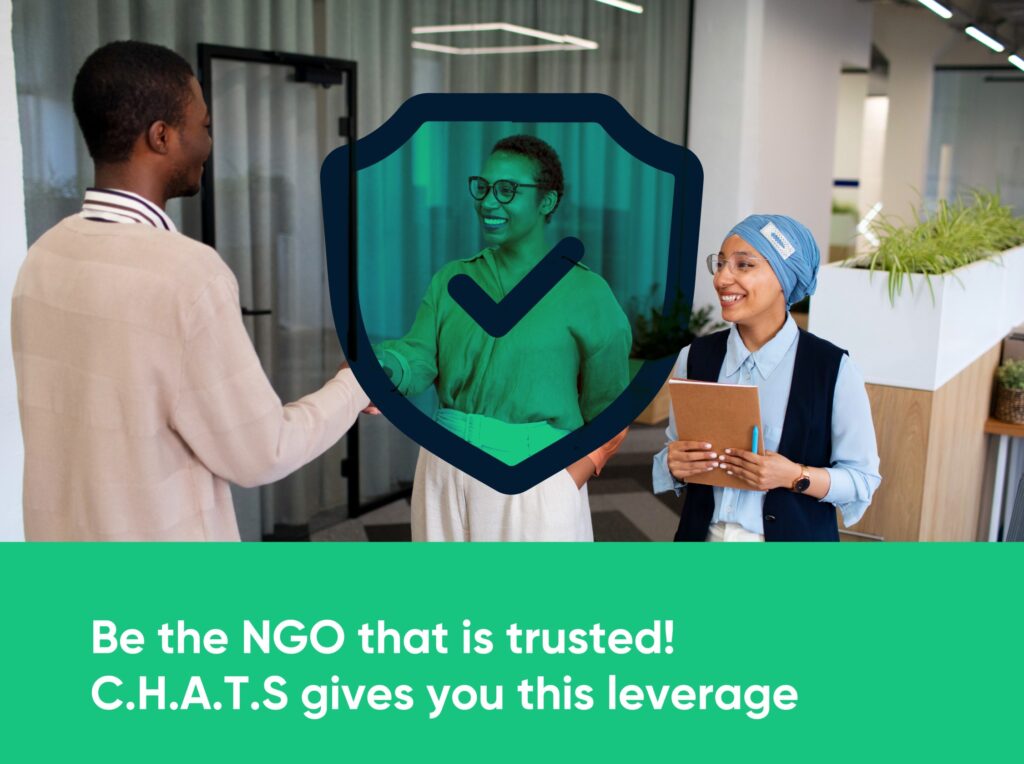 We have built a platform that gives you the leverage of TRUST!
Our cutting-edge app is a game changer for NGOs, Donors, beneficiaries, and vendors.
With CHATS, NGOs can easily create accounts for either pilot or main projects, track progress, and measure performance. Donors can enjoy complete visibility into the projects they fund, from start to finish.
But the benefits don't stop there.
CHATS also offers a streamlined way for NGOs to disburse funds and tokenized aid items to verified beneficiaries with the help of our trusty Field Agents. Beneficiaries can easily onboard to the platform using our mobile app and receive payments via a range of channels, including QR codes, NFC-enabled payment cards, and even SMS/USSD codes.
For vendors looking to get involved in these exciting projects, CHATS offers a unique opportunity to get profiled and accept payments from beneficiaries via QR code, SMS/USSD code, or NFC-enabled payment card.
Sign up on CHATS.CASH to enjoy the benefits of trust for your projects and activities!
Email: info@withconvexity.com
Others: https://withconvexity.start.page