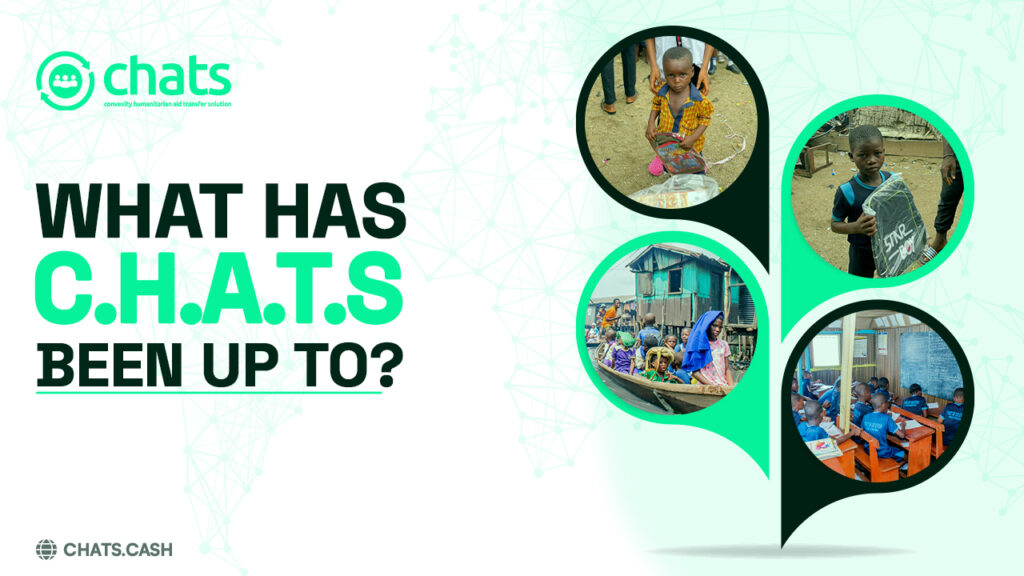 Every product is judged by its ability to solve its user's problem or, at minimum, fulfil its promised functions. For CHATS.CASH, those promises are accountability, efficiency, and transparency.
Private Beta usage of C.H.A.T.S. by Individuals and Humanitarian Organizations has been ongoing and feedback has been invaluable. The Impact of these campaigns has been immense, and we're here to tell you about it.
In April, a donor, Mr Sasaki, funded a project to support over two hundred pupils of Part of Solution School, located in the floating community of Makoko, in Lagos, Nigeria, with hundreds of school bags and thousands of school notebooks.
The students who have been learning under the harshest of conditions suffer the loss of school books given to the water environment they live in and personal effects often get submerged by water, as they use mostly polythene bags to carry books to school, due to lack of school bags to protect from such loss. Given the circumstances, providing them with a school bag and some new books felt impactful. very necessary. This situation inspired a generous donation from Mr Sasaki, a founding Investor in the Ethereum Foundation and a co-founder of Cardano.
Mr. Sasaki who has been a user of CHATS for several of his previous philanthropic efforts in Makoko, Lagos, Nigeria (Watch a short video report) to empower the community, felt providing the students with school bags and new books was essential in ensuring they continue to learn and evolve.
The campaign began with the idea of helping pupils in the floating region of Makoko, Lagos, with new school materials. Makoko pupils frequently lose their school books when they get wet from splashes or fall into the water.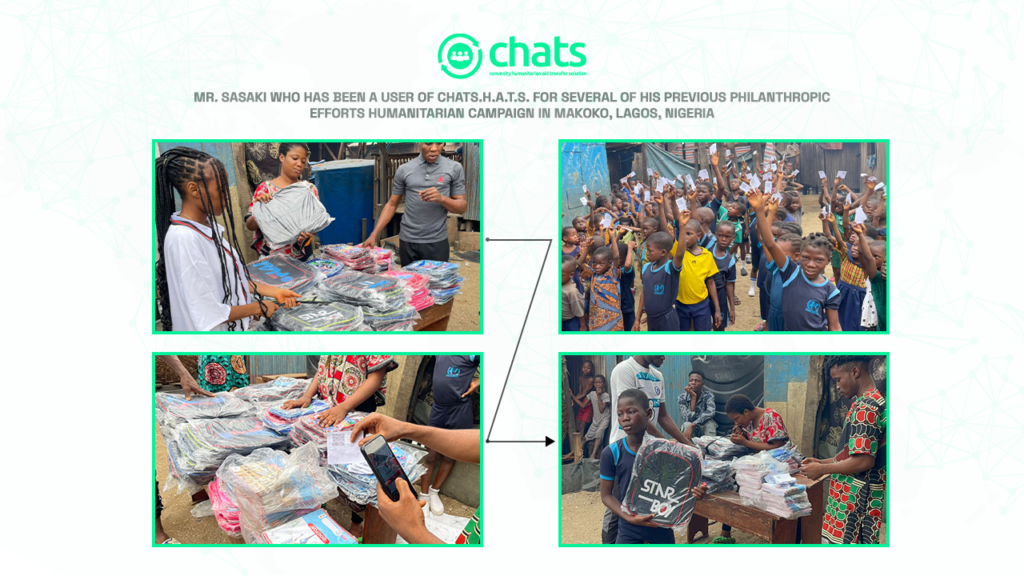 Another notable donor Mr. Adeshina Rafiu, FCA, a Philanthropist, used CHATS during the Holy month of Ramadan, to provide meals for tens of beneficiaries. During a follow-up interview, Mr Adeshina explained that he loved the ease, transparency and accountability he experienced while using the CHATS suite of apps for this project. He was able to see in real-time, the number of beneficiaries, the meals distributed and a high-level summary of the group's behaviour. During our close-out interview with the Vendor, she explained that she was satisfied with the speed, instant and assured payment for her service (all campaigns are pre-funded), and for labourers who decided not to cash in their vouchers, the money was refunded to the account of the Donor.
Mr Adeshina Rafiu, FCA, said "The ease of usage and absence of a middleman to act as an accountability officer was something he cherished".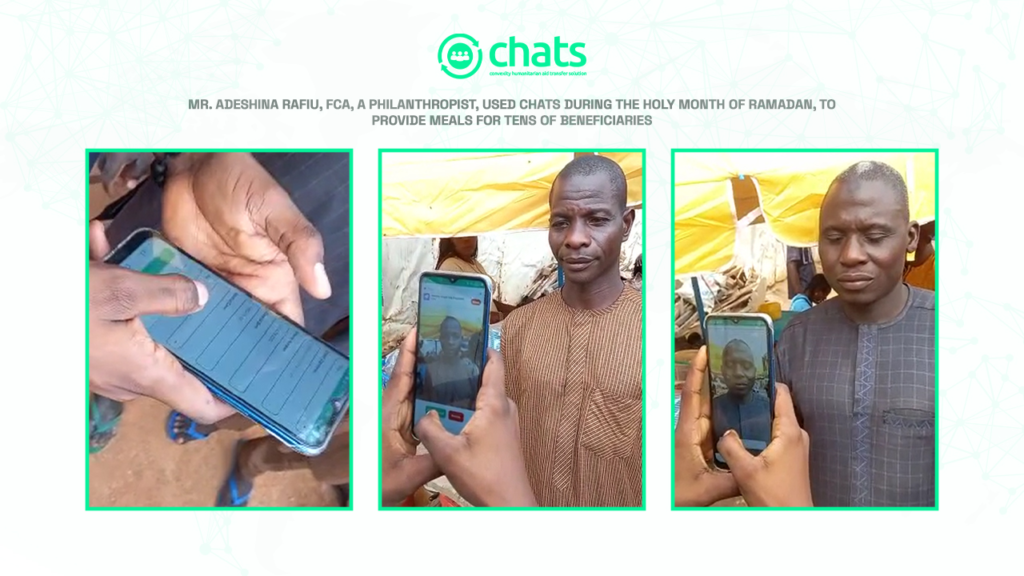 Do you remember our partnership announcement with UNICEF VENTURE FUNDS (read here) in February, it is fruitful and we would let you in on some wonderful adoption CHATS is having and changes we are influencing in the humanitarian sector for DONORS, NGOs, INGOs and aid beneficiaries for seamless aid donations and distribution in our next product update.
If you are excited about what C.H.A.T.S. can do, you can join our early adopters' waitlist.
Email: info@withconvexity.com
Others: https://withconvexity.start.page