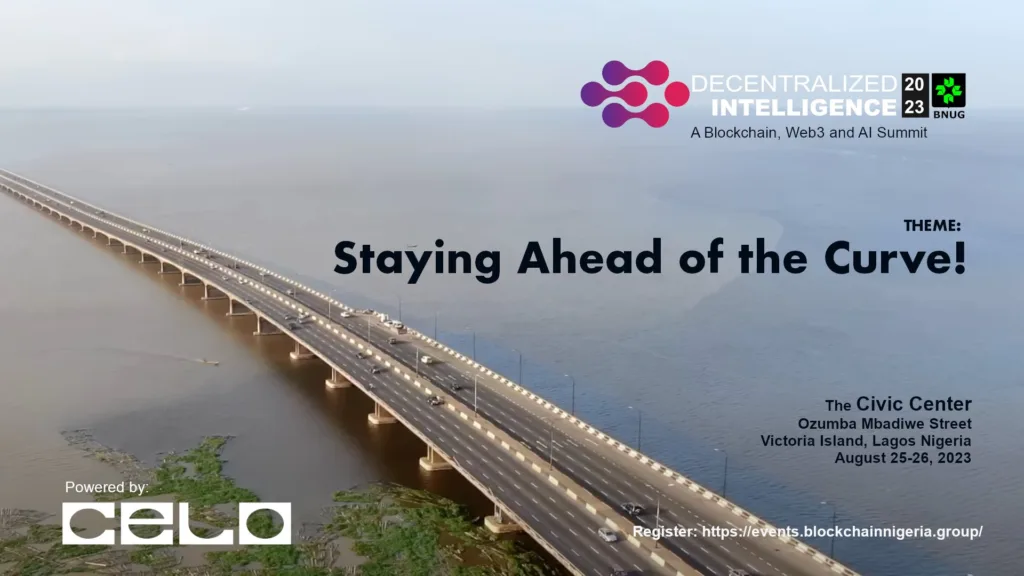 Convexity was at the 'Decentralized Intelligence Summit, 2023" organized by the Blockchain Nigeria User Group – BNUG with the theme "Staying Ahead of the Curve. With attendees from Nigeria, Kenya, Uganda, Ghana, South Africa and various African countries, it was a gathering of African brightest minds.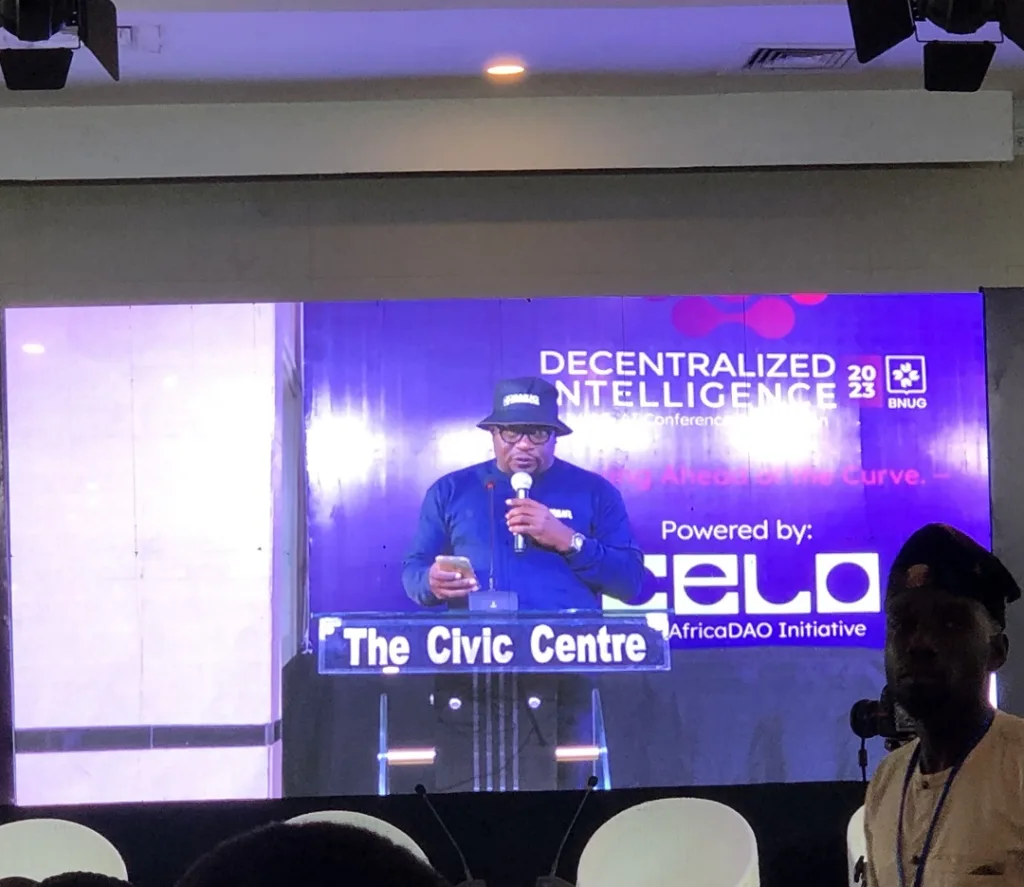 The conference opened with a keynote from Mr Chuta CHIMEZIE, the co-founder of BNUG where he stated "The conference is a movement where uncomfortable discussions around regulation, policies and innovative practices are discussed. With a promise to explore the synergy of Artificial Intelligence – AI and cutting edge technologies such as Blockchain ".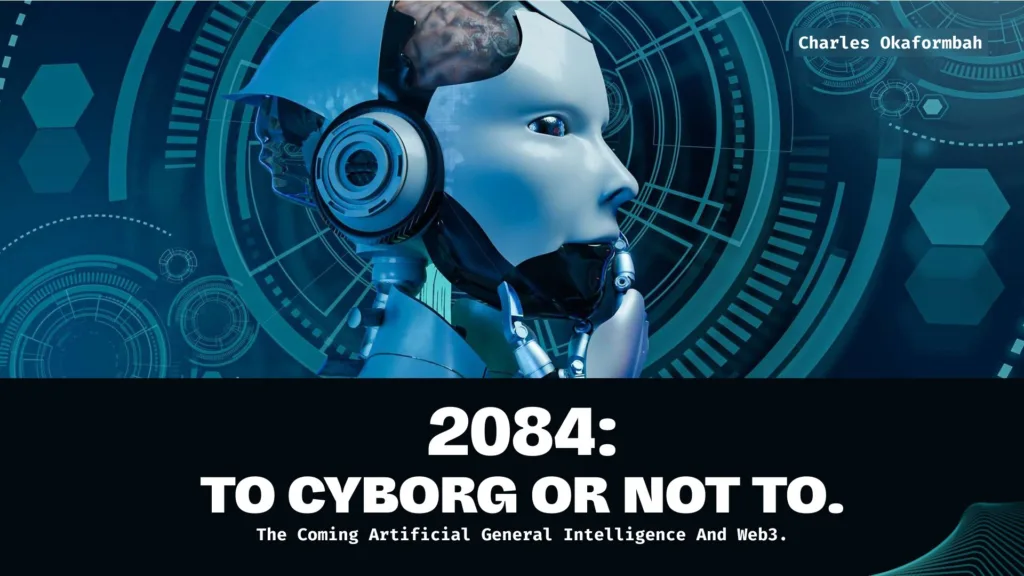 Charles Okaformbah, the CTO & Cofounder of Convexity, delivered a presentation titled "To Cyborg or Not To,"(Get slide) where he discussed the progress in embedding assistive devices in humans and predicted that artificial general intelligence (AGI) would become established by 2084, enhancing human capabilities. He also highlighted a real-life incident of a US AI drone simulation gone wrong, emphasizing the importance of testing in the development of technologies like big data, AI, and Web 3.0.
Charles concluded by urging the audience to consider their role in shaping the future of technology, whether as users or enablers, creators, investors, or advocates of data privacy.

Charles OkaforMbah discussing with summit participant
TL:DR of DI 2023 
"As we are busy with creativity & innovation, let's also be busy to engage the regulators" – Adewale Adeyipo, CEO CWG PLC
There are two major things that are important for the success of #cryptocurrency which is Community and Utility – Tola Joseph Fadugbagbe
"Regulators need to be innovative" – Buki Ogunsakin, Esq CIPP/E, head of Satoshi Solutions
"How will banking evolve in the era of machine-to-machine settlement or transactions, with regulators embracing innovation? We're stepping into an amazing era – Adeolu Fadele, Represented the Central Bank of Nigeria
"The only way for you to learn is to do, look at what other people have done, and see how you can work and edit with it," – Orakwe John, MBA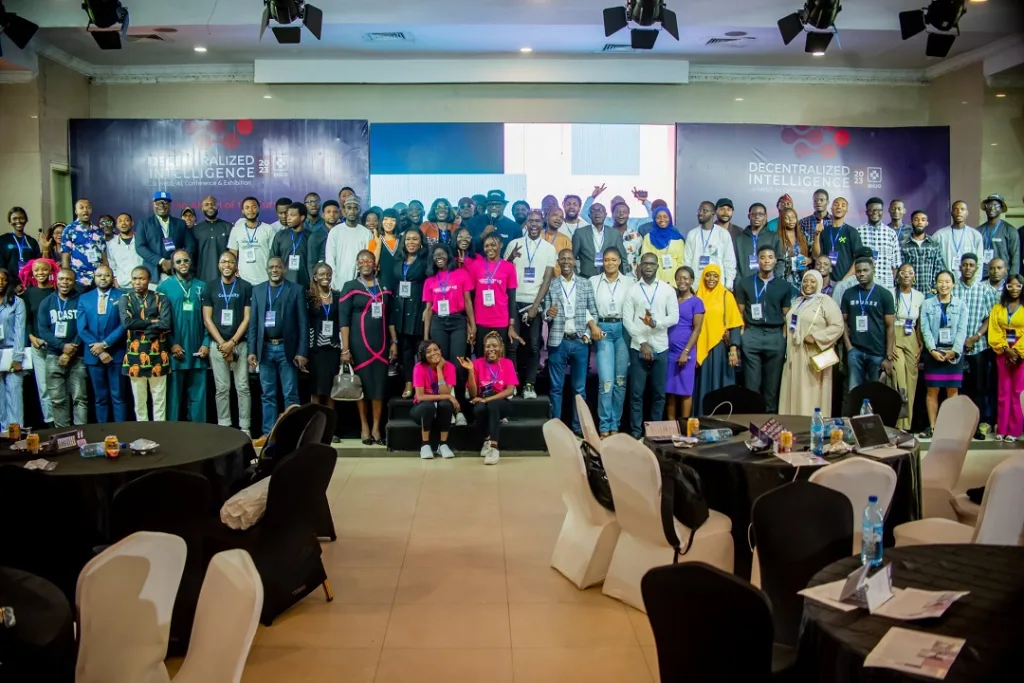 Other Key Takeaways:
– Artificial Intelligence (AI) is the future and it is here to stay.
– Education and awareness of AI will drive impact and adoption.
– Deepfakes offer a unique avenue to bolster journalism within authoritarian systems, akin to Orwellian regimes.
– Innovation in AI needs to be balanced with Regulation to protect humanity.
– The convergence of Web3 and AI addresses the promises and perils associated with deep-fakes.
– In Africa, the vast potential of AI brings both immense opportunities and accompanying risks, including data surveillance, data monetization, data anonymization, and various data privacy concerns.
– Regulatory agencies are working hard to develop, use, and monitor AI safely. However, this is a global issue and requires 'more stakeholder participation', and regulatory innovation, while leveraging newer technologies.
– Baseline infrastructure is still a widespread issue and requires dogged collaborative solutions.
– The capabilities of Web 3 technology could be harnessed to ensure content's immutability, establishing a singular origin of cryptographic authenticity.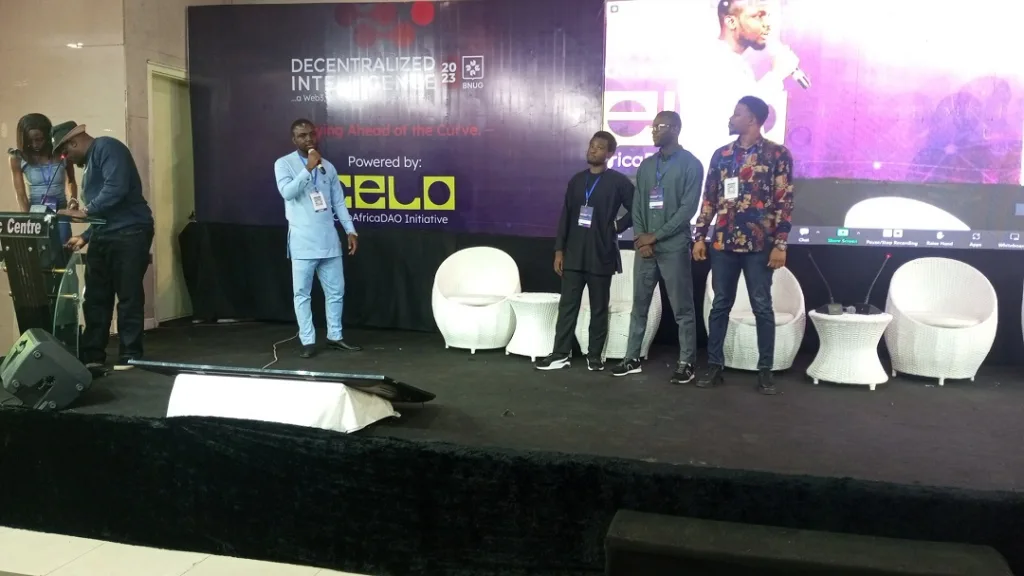 HACKATHON
The Bunzz and Celo Foundation AfricaDAO hackathon finale was an exciting highlight, with the top 5 builders being awarded a $5,000 prize pool hosted on techFiesta.
The first place was clinched by Tiowobo, a decentralized e-signature platform, while the second spot was taken by ChainWise, an on-chain reputation platform for web3 influencers and communities. Web3 growth and adoption are intricately tied to web3 influencers and communities, and ChainWise connects businesses with on-chain verifiable influencers and communities that drive their business growth.
1st position: Tiowobo won the prize of $2,000 with a decentralized e-signature solution
2nd position: Chainwise – connecting businesses to influencers via blockchain
3rd position: Solvre –
4th position: Yoska –
5th position: Akwukwu
Oniduro: soft life merchant, blockchain-based insurance and savings platform; Ekoguard: a guard for ecosystem; Solvre: on-chain secure payment for remote jobs; Aidchain: on-chain palliative distribution platform; Celopets: on-chain way of adopting pets.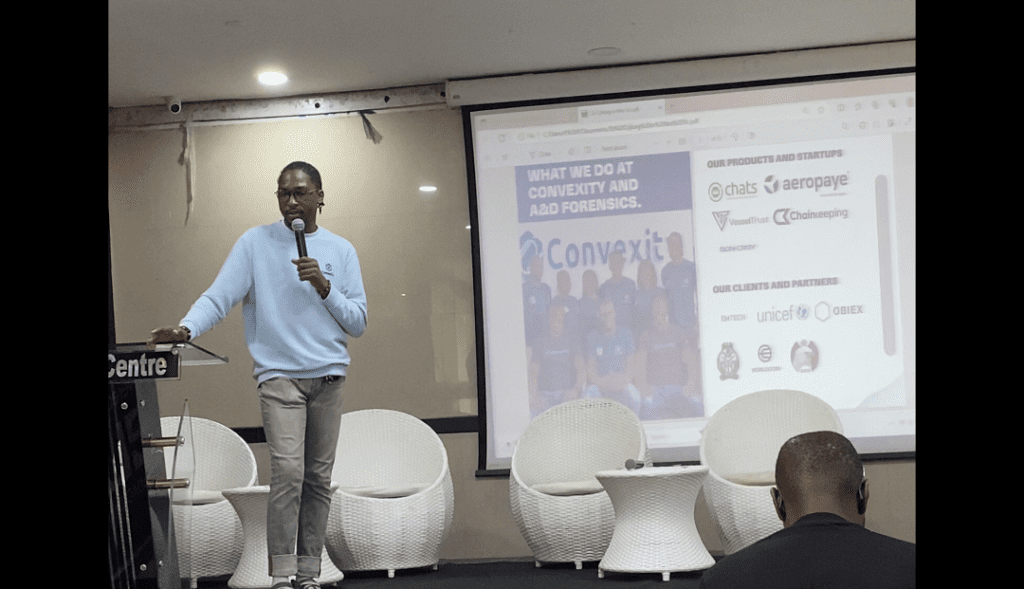 CONCLUSION
In summary, the Blockchain Nigeria User Group (BNUG) event extensively detailed the regulatory challenges, current use cases, and future potentials of blockchain. The program also analyzed global progress in the regulation and development of emerging technologies such as AI, cyborgs, and Web 3.0, revealing how these technologies will interconnect to improve the next generation of innovations. The blockchain event brought much public awareness to the Nigerian blockchain space, prompted engagements from young blockchain developers through the hackathon, and featured a platform for stakeholders to come onboard the blockchain sector.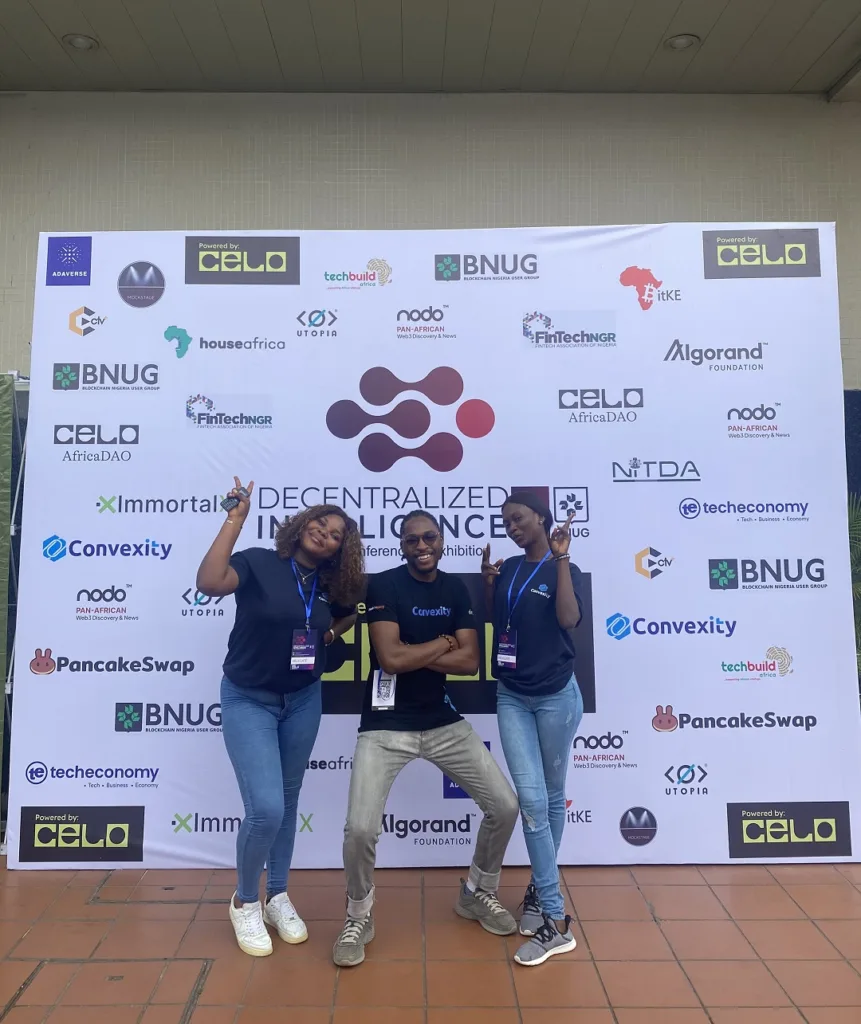 Convexity's participation in the BNUG program reflects our interest, as a pioneer blockchain firm in Nigeria, in the collective collaboration between blockchain companies, developers and business professionals. It is our belief that gatherings of this nature will bring about necessary policy changes and ensure the general success of the industry. 
Convexity is still your one-stop platform for blockchain business consultancy and software development. You can reach us through email at: info@withconvexity.com.