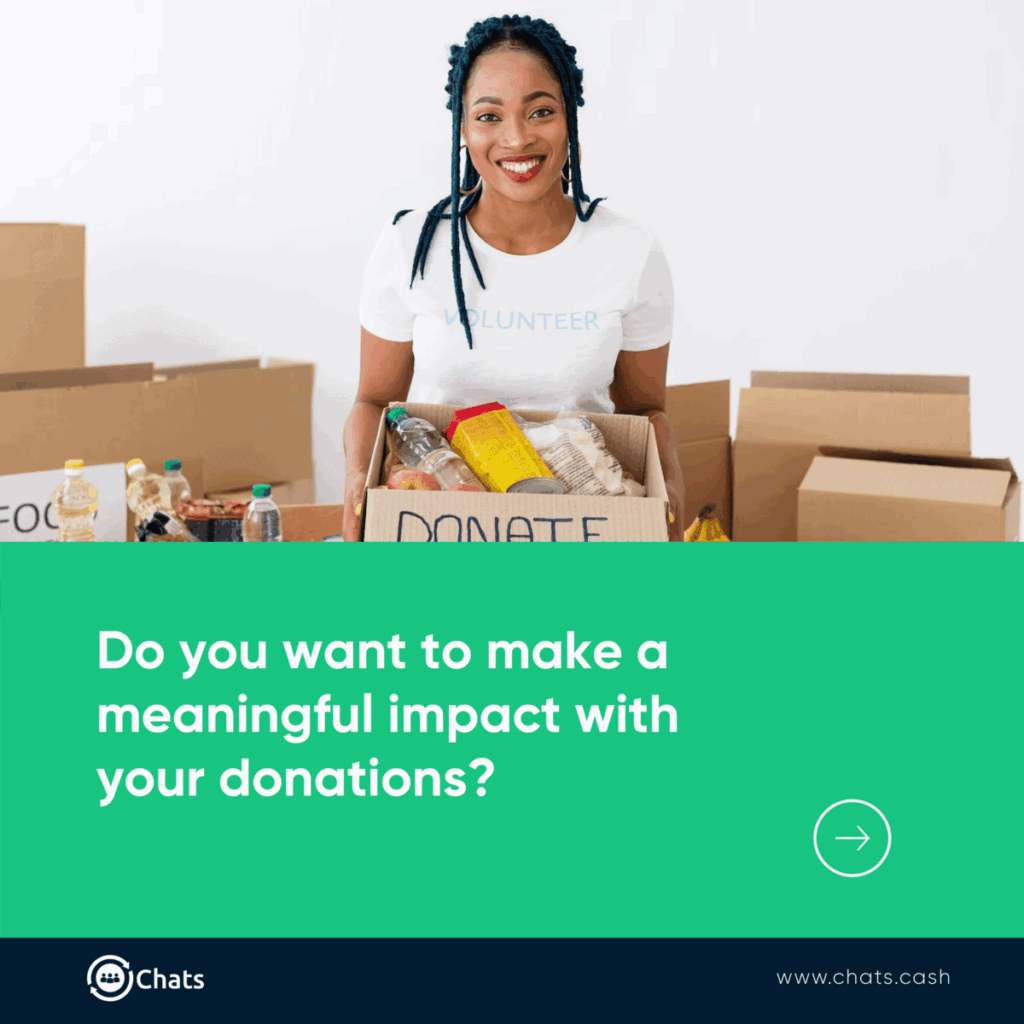 Are you tired of bloated overhead costs and inefficient distribution systems holding back your humanitarian aid efforts?
It's time to unleash the full potential of your work with the revolutionary CHATS Platform!
With CHATS, you can channel aid directly to beneficiaries using Cash & Voucher Assistance, increasing the speed and flexibility of response. And that's not all – CHATS also boosts financial inclusion and accountability with features like geofencing and aid recall, ensuring your funds are being used where they're needed most.
With the ability to receive public or anonymous donations and real-time monitoring of aid distribution and vendor activities, CHATS gives you an unprecedented level of transparency and control over your operations.
Why settle for ambiguity and frustration when you can streamline your efforts like never before with CHATS? Don't miss out on this game-changing opportunity.
Join the CHATS movement today and unleash the full potential of your humanitarian aid eff#africa
Learn more on CHATS.CASH
#CVA #Humanitarian #aid #unicef #chats #convexity #Nigeria #Africa