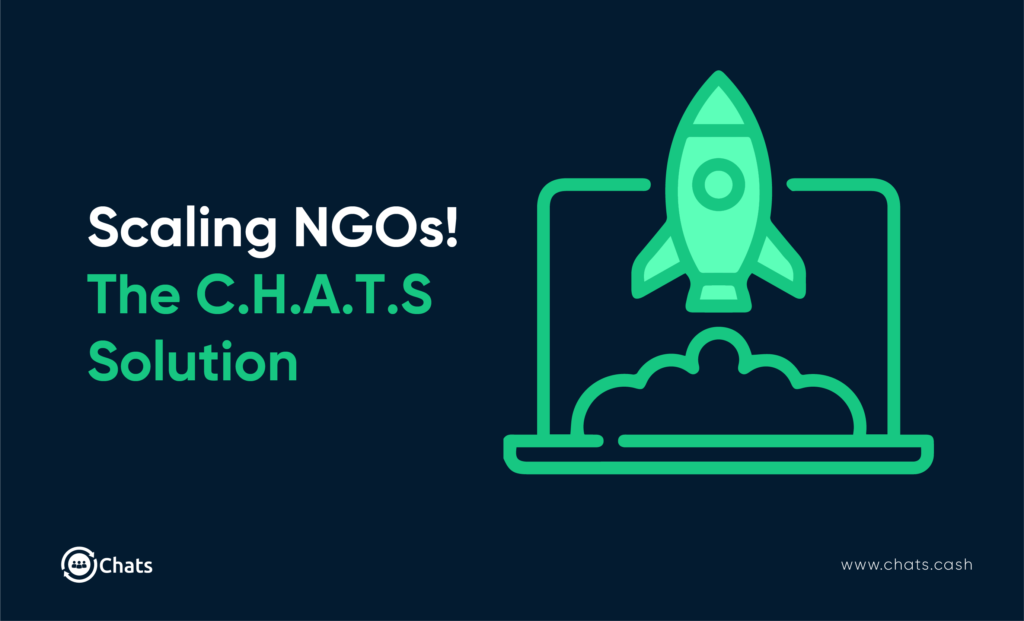 Are you tired of the old-school way of operating NGOs?
Are you looking for a modern, honest and efficient way to track project progress, fund disbursement and report project?
Look no further than CHATS! Our cutting-edge platform is designed to change the game and maximize the potential for NGOs, donors, beneficiaries, and vendors alike.
With CHATS, NGOs can create accounts for both pilot and main projects and easily track their progress and performance. Donors can enjoy full visibility into the projects they fund, from the pilot stage all the way through to completion. CHATS doesn't stop there. We also offer a streamlined way for NGOs to disburse funds and tokenized aid items to verified beneficiaries, all with the help of our trusted and vetted Field Agents.
Our mobile app makes it easy for beneficiaries to onboard to the platform and receive payments via a range of channels, including Voucher QR codes, NFC-enabled payment cards, and even SMS/USSD codes. Vendors looking to get involved in these exciting projects can also benefit from CHATS. We offer a unique opportunity to get profiled and accept payments from beneficiaries via Voucher QR code, SMS/USSD code, or NFC-enabled payment card.
Join the CHATS revolution today and see how we're changing the game for NGOs and their partners! You can enjoy a modern, honest and efficient way to operate your NGO and make a difference in the world.

Sign up on CHATS.CASH
Email: info@convexity.com
Others: https://withconvexity.start.page