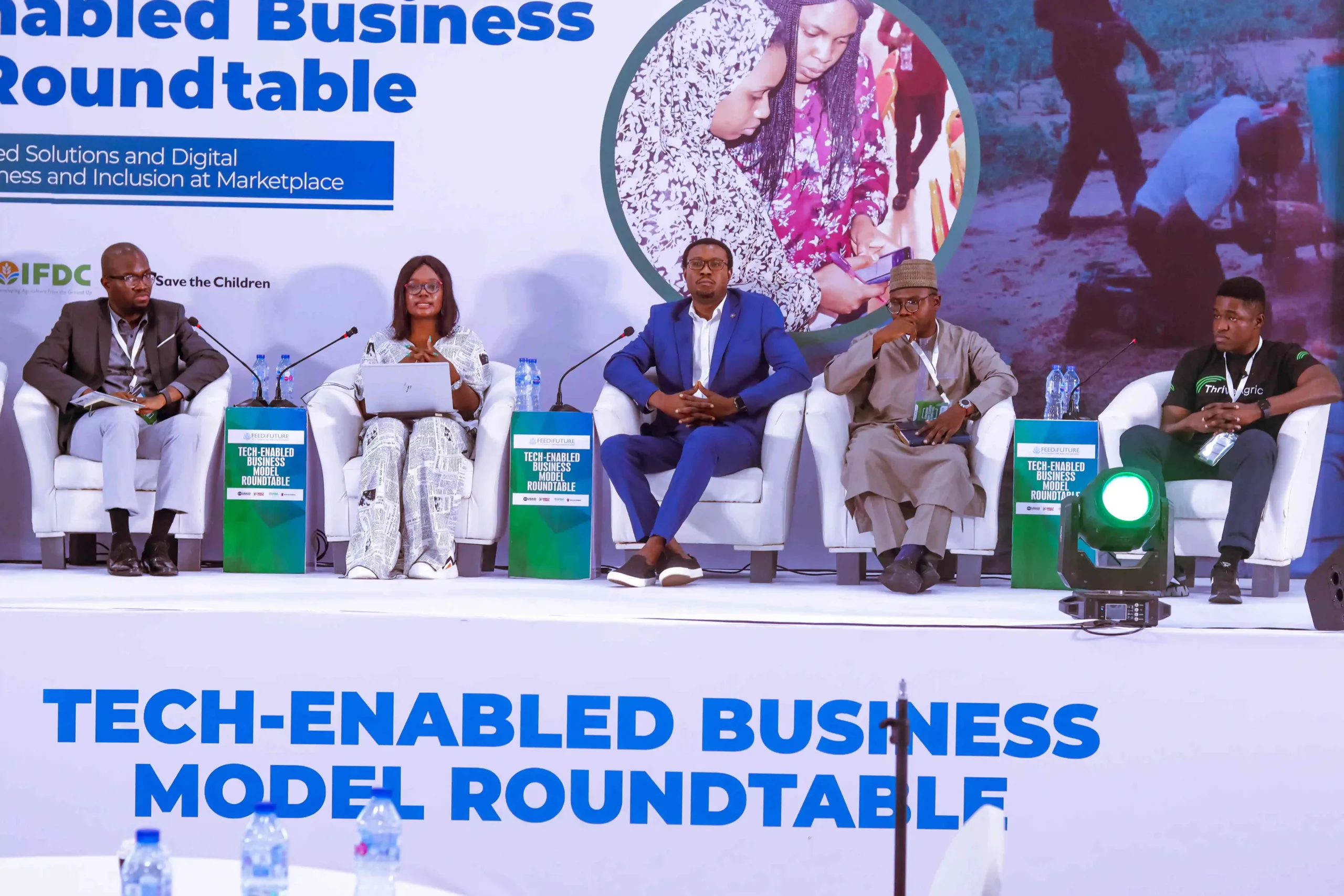 We are honoured to have participated in the Tech-Enabled Business Model Roundtable, a collaborative effort by USAID, Mercy Corps, International Fertilizer Development Corporation (IFDC), and Save The Children International. At this event, we showcased our commitment to the program's economic and humanitarian mission through innovative blockchain-based solutions.
Themed "Driving Tech-Enabled Solutions and Digital Innovations for Competitive Inclusion at Marketplace," the roundtable aimed to strengthen partnerships, enhance women's and children's health, promote economic resilience, and empower youths. As advocates of social impact through technology, we introduced CHATS, a secure and insightful solution to empower smallholder farmers and stakeholders, aligning with the program's goals.

CHATS, our innovative cash and voucher distribution platform, empowers smallholder farmers by offering secure and direct access to funds, helping them overcome financial barriers and access essential resources for improved agricultural productivity. For instance, a smallholder farmer in a rural area can receive direct payments through CHATS, allowing them to purchase high-quality seeds, fertilizers, and equipment, thereby enhancing their crop yield and contributing to sustainable agricultural growth.
This event, a part of the Feed The Future initiative, showcased key insights:
Enhancing Business Competitiveness: The roundtable emphasized technology's role in reshaping marketplaces, urging businesses to embrace tech solutions for growth and efficiency.
Promoting Inclusion: Technology can break down barriers, fostering inclusivity for marginalized communities, irrespective of language or accessibility hurdles.
Building Collaborative Networks: Entrepreneurs, leaders, and professionals united to explore avenues for positive change through collaboration.
Embracing Change: The event highlighted that technology and innovation are drivers of sustainable development, underscoring the value of the right mindset for positive change.
The Tech-Enabled Business Model Roundtable brought together insightful speakers, sharing groundbreaking contributions that dissect the ever-evolving technological landscape.