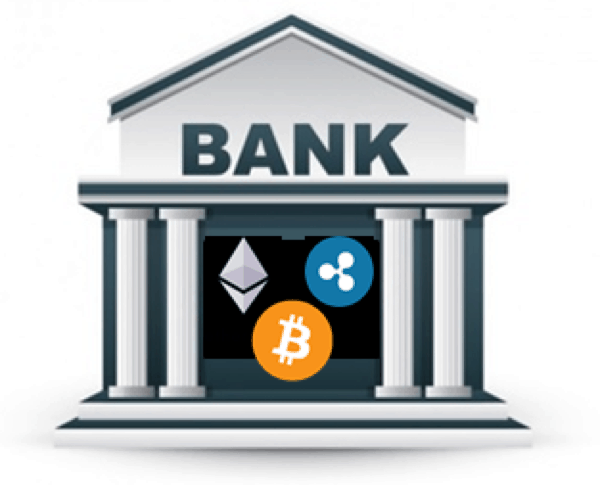 Cryptocurrencies are digital/virtual assets that can be used as means of exchange for goods and services. Since the world is in a state of transition, cryptocurrencies are here to render certain unique advantages over the normal ways of transacting.
Banking institutions are hesitant to embrace cryptocurrencies, even though the world of cryptocurrency is gradually developing and gaining popularity, the banks are feeling that the inherent risks outweigh the possible benefits. Although regulatory organizations such as the CBN are not fully aware of the benefits of this technology, with proper enlightenment, they can learn the possible ways blockchain will help financial institutions innovate and become more efficient.
The banking industry may be apprehensive about crypto; however, financial institutions and their clients might benefit greatly from digital currencies if they are willing to accept the leap.
HOW THE BANKS CAN BENEFIT FROM CRYPTOCURRENCIES
According to former Citigroup CEO Vikram Pandit, in the coming years, every major financial institution would want to buy and sell cryptocurrencies, because over time they will emerge as opportunities. Hence, in order not to be left behind, financial institutions must learn to embrace this technology and see it as a partner rather than an opponent. There have been several recent industry advancements that can relieve banks' anxieties about the risks and enable them to focus on the potential benefits of cryptocurrency adoption, the banks can benefit when they embrace this technology and key into it instead of trying to fight it.
After studying this technology, they will realize that their involvement in the technology can help battle their constant concern from knowing your customers (KYC), anti-money laundering (AML) to volatility and the decentralized nature which can be handled by acceptance first.
Banks can leverage on the following:
Banks grew with the purpose of connecting communities together and to facilitate trade and commerce, and with this purpose the security of their customers asset are their utmost priority. Cryptocurrencies are a great vehicle for the success of the financial sector and, banks can no longer ignore this fact being that it outperforms conventional banking and offers greater efficiency, and more transparency.
Financial sectors without doubt have a strong reason to be skeptical about the crypto space but this could be fixed if crypto is adopted in their system and "crypto custody" is put in place, in crypto custody, financial sectors get to join the crypto market and build a communication channel between them and asset holders, this will in turn preach safety and confidence to people about digital assets. Therefore, they will hold access to the private keys associated with their client's wallet, they don't hold the asset themselves, they hold the cryptographic keys.
According to Bank of America they referred to the crypto space as too large to ignore and as the world of cryptocurrency continues to expand, the financial sector would not be left out if they could implement crypto custody into their system rather than fighting it.
Cryptocurrencies are decentralized, this means that owners have complete access to their assets, however, the banks could help solve the problem of conversion of this asset to fiat currency (Naira) by giving access and providing liquidity to investors to convert their cryptocurrencies to naira.
When this process is ongoing, charges can be applied, these charges are benefits to the banks for creating a solution to the conversion problem asset holders face, the economy could also benefit from this by taking tax from each conversion.
Also, banks can regulate malicious transactions, money laundering, illegal activities, and scams by involving with the exchanges and insisting that they abide by KYC/AML due diligence for customers to end the risk that transactions pose, the blockchain technology could automate the KYC/AML check using smart contract and make a simplified share of individuals data, all customers data may be stored on a single blockchain, This blockchain data might subsequently be used by all financial institutions, allowing for swift consumer evaluations and the identification of any red flags implying illicit or unlawful behavior.
Many users are concerned about the hacking of personal wallets and exchanges. Well-known banks may be able to assist in the protection of digital currencies against theft or hacking, putting customers' minds at ease. With a smart contract in place, transactions are dependent on computer code rather than an individual's conduct, there is a lower level of trust required between parties when entering a smart contract arrangement. Banks might help to build confidence by acting as a trusted third party for smart contracts such as mortgages, commercial loans, letters of credit, and other transactions
Many financial institutions are wary about the impact of crypto on the banking sector, without proper knowledge of how they could be involved in the technology, they assume it's a risk to enter the space.
Just like every other technology they are always concerns about new technology but also enormous potentials for growth so it's advisable not to overlook the advantages because of the concerns surrounding this technology.
Financial institutions should be enlightened that they can play a big role in the crypto space by adding assurance and regulation to the space, this will take banking into the next stage of innovation.
With the help of a blockchain consulting company such as Convexity, a company that is grounded with the knowledge of blockchain technology and can grantee we can put the financial sector through the dos and don'ts of the space, advise them on what they need in place to benefit from the growth of this technology, certainly they have nothing to worry about.
Running your day-to-day business requires you to predict or at least have a vision of future. As our world is fast growing into digital advancement, being prepared for digital disruption such as cryptocurrencies adoption as well as being able to transform your business to the latest advancement, has become more challenging that you can ever imagine. The transformation of business digitally that we are experiencing today will not vanish away rather it will continue to wax stronger considering the benefit that accompany blockchain technology and its adoption. Therefore, we understand how important it is for you to transform your business by running it on the blockchain technology.
We at Convexity Technologies Limited are open to guide you through this journey. The enormous resources the crypto space has isn't something to overlook and soonest every big bank will need crypto in their playbook.
Book an appointment with us today and join the moving train.